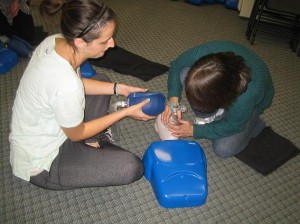 Halifax First Aid in Nova Scotia is a training provider that specializes in pediatric CPR and first aid training for infants, toddlers, and children. There are different categories for CPR training, each focusing on a different victim age group. Full programs on first aid are also available at this provider. Compared to other providers in the area, Halifax First Aid offers the most affordable rates for quality training. If you want more details on training classes and rates, you can visit the Halifax First Aid website.
What is Childcare First Aid?
Childcare First Aid is a program offered by all St Mark James affiliated providers. The program runs for 18-20 hours, completed in two days. The program teaches students basic first aid and CPR for infants, toddlers, and school-age children. Infants are children 12 months, and they have a modified version of CPR. The childcare first aid program focuses on common illnesses and injuries in children and basic first aid skills to address them.
Automated external defibrillation (AED) training is also included in the childcare first aid program AEDs are machines that are attached to the chest using pads. They are able to detect heart rhythms and supply the heart with needed electrical shock when providing CPR.
Private classes at Halifax First Aid
Students can also inquire about private classes at Halifax First Aid. While groups of students often opt for a private class, training at home is also available to students who want to learn CPR and first aid in the comfort of their homes. Instructors In Halifax are available for private training or training at special events like seminars and conferences.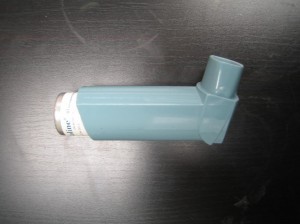 What kind of certificates will be given?
St Mark James certificates are awarded to all students who are able to pass their enrolled program. The requirements for passing a class are complete attendance, a good demonstration of CPR and first aid skills, and at least 75 percent on the written exam. Certificates that are wallet-sized are given to all students but wall-mount-sized certificates are available upon request.
Within three years, certificates have to be renewed through a recertification program. Recertification for childcare first aid is approximately 8-10 hours per week, at least two times throughout the week. However, remember that certain legislations in other places require rescuers to retake the childcare first aid program when the certificate expires. Check with this provider in Halifax for the prerequisites and available renewal courses in Halifax.
How do I enroll in a program of Halifax First Aid?
The quickest and easiest way to sign up is through the Halifax First Aid website. There is a registration form along with a list of classes and schedules to choose from. Other ways to enroll are through e-mails, telephone calls, and in person. Any requests sent through the form or e-mail will be attended to during business hours.
All fees are paid in full during enrolment as well. This prevents students from being distracted by training fees during the actual training. Total fees include taxes, tuition, registration, certification, and training manuals. If a student drops out of a program, he or she is entitled to a full program as long as notice is given at least 72 hours beforehand.
Did You Know?
Bedsores and turning
Bedsores are very common in bedridden people who cannot turn or are not turned frequently in bed. The constant pressure and friction on tissue cause skin ulcers known as pressure sores or bedsores. Routine turning is part of the daily nursing care given to a patient if he or she is unable to move and turn in bed. Turning is usually done every 2-4 hours. This allows pressure to be relieved from the back and other dependent areas.