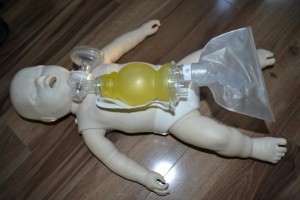 Infant CPR and first aid is the most popular topic and training program offered by Mississauga First Aid. Located in Mississauga, Ontario, this provider offers quality training for very cheap rates compared to other providers. Childcare first aid teaches students how to manage different injuries and illnesses that are common in children, as well as how to perform CPR for infants and older children. Enrolment is quick and easy as well. Visit the Mississauga First Aid website for more details.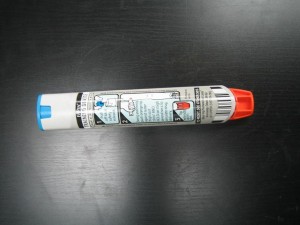 Childcare First Aid Introduction
Childcare First Aid is an 18-20 hour course, completed in the span of two days. The program introduces students to a variety of topics that focus on childhood illnesses and injuries, especially in children who are accident-prone or are diagnosed with health problems. Topics such as asthma, broken bones, bruises, cuts and scrapes, and fevers are included in the childcare first aid program.
Cardiopulmonary resuscitation (CPR) is also included in the program, with modification of the adult CPR method for infants, toddlers, and older children. Students are also taught how to use automated external defibrillators (AED), machines that supply the heart with electrical shock during CPR.
Private training in Mississauga First Aid
Private classes are also available at this provider. Students can book instructors for training at home or just request a private class at any of the training centers in the city. Big groups of students are offered the option of enrolling in private classes.  Instructors have different rates and schedules so send an e-mail to request a list from the Mississauga First Aid staff.
Certificates
All students receive St Mark James training certificates (wallet-sized cards) upon passing the enrolled program. Bigger certificates for wall mounts are available upon request. All certificates expire after 36 months so be sure to sign up for a recertification program before they do.
Check with this provider to determine whether a re-certification course is available and if you meet the required prerequisites.
Enrolment and registration
Students can enroll through registration forms on the website, e-mails, telephone calls, and in person. If you visit the Mississauga First Aid website, there is a registration form you can use to sign up for a class. E-mails and telephone calls can also be used but expect to be entertained during business hours only. The same goes for in-person enrolment.
Before a student starts training, a full settlement of the fees is needed so students aren't distracted by additional expenses while training. Full fees include taxes, tuition, certificates, and registration fees. Even workplace-approved training manuals are available to students. In the case of a dropout, full refunds are given as long as a 72-hour notice is given beforehand.
Did You Know?
Pressure sores, commonly known as bedsores, are caused by prolonged immobility leading to poor circulation of blood to dependent areas on the back and extremities. The three primary factors that contribute to the formation of bedsores are:
Sustained, prolonged pressure on the back or other similar areas (buttocks, shoulders)
Friction
Shearing forces