Learn the latest CPR rescue techniques to apply to victims of all ages, including infants, by registering for a CPR and AED course in Surrey with Vancouver First Aid. This provider has been offering a variety of different programs in its Surrey Whalley and Newton training centers since 2009. It has been an elite provider in the Lower Mainland because of its experienced teachers, attention to detail, comfortable training centers, low prices, clean classrooms, and easy registration. Customers looking for infant CPR training for newborns can sign up for a private infant CPR course where the instructor comes to you. Popular classroom courses with this provider include standard and occupational first aid (level 1). Participants looking for only CPR training can register for CPR level 'A', 'C' or 'HCP' or can register for BLS or ACLS programs. Food safe and online safety courses such as WHMIS and TDG are also available. Whatever course you need you can use the contact information provided below to register.
Contact Information about Surrey First Aid
To sign up for a food-safe, first aid, infant CPR, AED, or safety course in Surrey you can use any of the following contact methods:
Email: [email protected]
Telephone: 778-709-9180
Website: http://vancouverfirstaid.ca/cpr-aed-courses/infant-cpr-courses/
Newton Training Centre Address: 7238 137th Street Unit #106, Surrey BC. V3W 1A4
The Newton training center, the most popular first aid education location in Surrey, is located in the heart of the business center. For more information about the amenities near the center check out the Google Map below.

What Is Included in the Private Infant CPR Course?
A popular private course with this training provider is the infant CPR program.  This is a two-hour program in which the instructor comes to you. Here are the topics that are covered in this program:
Infant choking recognition and management
Choking hazards and emergency management
Child choking recognition and management
Effective one and two-person CPR for infant and child victims
Hands-on training in ILCOR-approved CPR rescue techniques
Unconscious obstructed airway management for child and infant victims
Use the contact information above to book a course in your home on your schedule.
Why choose This Surrey Provider?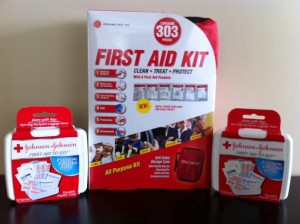 Amazing rates. No other training service provider in Surrey offers better rates than Vancouver First Aid. Trainees just pay once – the initial enrolment fee, with no additional expenses during the rest of the training period. The rates include taxes, certification fees, and training manuals.
Full refunds. Trainees who drop out are entitled to a full refund of the enrolment fee, as long as a 72-hour notice was done.
Large selection of quality programs. Full courses in CPR are available in three levels, each level inclusive of basic first aid and AED training. AEDs are machines that apply shock to restart the heart. Each of the levels corresponds to a particular workplace-approved training certificate.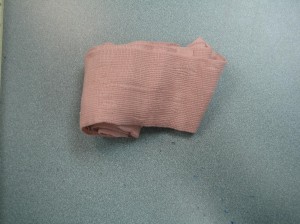 Different levels of training. There are three levels of CPR training: A, C, and HCP. All levels include CPR and AED training for adult victims, while C and HCP include CPR and AED for pediatric and adult victims. HCP is targeted mainly at health care providers such as nurses, caregivers, and the like.
Renewal programs. Certificates are valid for three years and renewable through refresher classes held twice a week at Vancouver First Aid in Surrey.
Extra classes. Stand-alone classes for CPR/AED or first aid are available if you do not want to enroll in the full training course. Private classes are available as well but they are usually taken by big groups of trainees or companies. You can inquire about private classes through e-mail or telephone call.
Latest training equipment. All the training facilities in Surrey are complete with the latest training equipment for first aid and CPR/AED training. The facilities are easily accessible as well, within walking distance to and from public transportation and free parking.
Did You Know?
Allergies
Allergies can be mild or severe. People often learn what they are allergic to as children. As first aid rescuers, you have to know if someone is having an allergic reaction, especially if it's their first time encountering an allergen. Listed are some allergic reactions and their causes.
Hay fever
Nasal congestion
Itchy and runny nose
Swollen eyes
Atopic dermatitis
Itchiness
Redness
Flaking and peeling
Food allergy
Tingling in the oral cavity
Swelling of lips, tongue, and face
Hives
Difficulty breathing