Do you want to learn the latest CPR and choking rescue techniques for your newborn but don't have the time to leave home? Sign up for private infant CPR training with Vancouver First Aid and have a certified and experienced instructor come to you.  A number of workplace-approved first aid and CPR courses are available to register for including standard, emergency, childcare, babysitting, and occupational first aid. Participants will learn the latest rescue techniques and standards as provided by the International Liaison Committee on Resuscitation which is the world governing body on cardiopulmonary resuscitation and automated external defibrillator (AED) use. Customers can also register for a number of other workplace-required courses including food safe level 1, WHMIS, TDG, and H2S awareness. This provider has been offering private and public courses throughout the Lower Mainland at the lowest prices with the most experienced instructors since 2009. To register for a course or for more information use the contact information provided below.
Register for a Course in the Lower Mainland
To sign up for a private infant CPR course or a workplace-required public course in one of the many training centers in the Vancouver Lower Mainland use the following contact information:
Telephone: 778-709-9180
Email: [email protected]
Website: http://vancouverfirstaid.ca
Main Training Address: 1773 Kingsway Vancouver, BC V5N 3Z8
Check out the Google Map below for more information about the East Vancouver training center:

What can Vancouver First Aid offer you?
Quick and hassle-free enrolment
Vancouver First Aid offers prospective students quick and easy enrolment through the website or via e-mail, telephone call, or walk-in during business hours in any of the Vancouver First Aid facilities.
Inexpensive Costs in Vancouver First Aid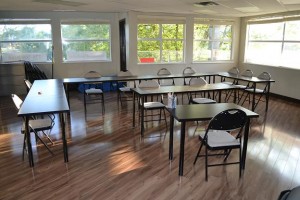 Courses are offered at the cheapest rates in Vancouver. Other training service providers just can't compete with the rates offered by Vancouver First Aid. Trainees pay once – during enrolment, and the fees include taxes, certification fees, and training manuals. There are no additional expenses incurred during training.
Costs vary from 40 dollars to 139 dollars depending on the kind of training undertaken. Should you be unable to complete the training program, full refunds are given to trainees who provide 72-hour notices before dropping out.
Quality training
A number of courses are available with this British Columbia-approved provider including:
Occupational First Aid Level 1 / Industrial First Aid Level 1
Emergency Childcare first aid and CPR level "B"
Workplace emergency first aid and CPR
Workplace standard first aid and CPR
Standard first aid and CPR
Private Infant CPR training
Emergency first aid and CPR
Marine First Aid
CPR level 'A'
CPR level 'C'
CPR level 'HCP'
All of the above-mentioned courses include AED certification and provide certificates that are valid for 3 years. Participants may be required to renew their certification at an earlier date based on academic or workplace requirements.  Check with your employer to determine when you should renew your award.
With Vancouver First Aid, you are trained by workplace-approved certified instructors in high-end training facilities all over the Lower Mainland. Only the latest equipment in first aid and CPR/AED training are used in all the programs. Enroll today!
Did You Know?
Allergies
Allergies happen when our immune system reacts to allergens such as plant pollen or bee venom. When the immune system reacts to these allergens, they sound out antibodies to fight off the allergen in the system. However, these antibodies also cause inflammation of normal tissue such as the site the allergen touched, sinuses, airways, and even the digestive system. Allergic reactions can either be mild or severe. Very severe reactions to an allergen are called anaphylaxis, a type of shock that causes spasms in the airways causing loss of consciousness and difficulty breathing.