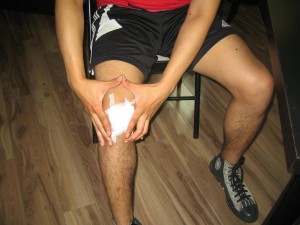 When people talk about CPR and first aid training, most believe that it is only for people who work in health care – like nurses and medical technologists. However, even the layperson should know how to give basic CPR, even just chest compressions. There are numerous online videos available that teach compression-only CPR but it is best you receive proper, hands-on training. At our providers, we have eight total CPR programs available, ranging from 4 hours to 16 hours total.
Training locations
We are located in six cities all over the country, with two providers in California. California is the highest paying states for health care providers, accounting for the increasing number of HCPs working in the state each year – hence two of our providers are located there. The rest of the cities and their respective states just have one of our providers.
You can visit the website or enroll in any of the following locations:
Los Angeles, California
San Francisco, California
Honolulu, Hawaii
Las Vegas, Nevada
Portland, Oregon
Seattle, Washington
Learning CPR
CPR is a management technique used in and out of the hospital, by both lay persons and health care providers. Cardiopulmonary resuscitation is used to keep blood circulating through the body during cardiac arrest. Cardiac arrest happens the victim gets a heart attack and the heart stops beating. Without a spontaneously beating heart, our major organs become deprived of blood and can start to fail.This is when CPR becomes very important.
At our providers listed above, we offer five different CPR classes. The programs will teach trainees how to give adequate compressions and ventilation, including defibrillation with an AED (automated external defibrillator).  We also have a few of our programs with accompanying re-certification classes for rescuers with nearly expired certificates.
We categorize our training programs into two: basic and advanced training.
Basic Life Support
Heartsaver CPR – Basic CPR and AED for the public
Heartsaver CPR C – Basic CPR and AED for HCPs
Basic Life Support for HCPs
Basic Life Support for HCPs re-certification
Advanced Life Support
Advanced Cardiac Life Support (ACLS)
ACLS re-certification
Pediatric Advanced Life Support (PALS)
PALS re-certification
We only offer one program for the general public (Heartsaver CPR) while the rest are for HCPs or people in health care. If you want to enroll in an advanced class, under the Advanced Life Support category, you need to have an existing and valid Basic Life Support training certificate. There is also a pretest that you need to pass before you can begin an ALS class.
Certification
All of the programs we offer are certification programs. The certificates are valid for two years before they expire. However, if you want to keep your credential valid, you can sign up for a re-certification class. We offer re-certification for three of our programs, seen above.