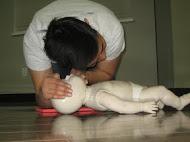 When you are in need for CPR training, Los Angeles CPR is one of the best training providers you can enroll in. We offer a range of courses from basic to advanced training; re-certification courses are also available through the week. Because we want to offer the best training to our students, we only allow certified rescuers to teach our classes – and all offered at very affordable rates as well. You can enroll in a class through the internet (via e-mail or the online form at our website), telephone  call, or in person during business hours.
Why is CPR training so important?
Gone are the days when CPR was a skill known to few; today, it is a popular training program available to the general public. Our programs teach both basic and advanced CPR training, depending on the program you choose to study. Learning CPR has never been more important than now, with over 600,000 Americans dying from cardiac-related problems each year. The statistics in terms of time are even more frightening, with a CVD-related (cardiovascular) death every 33 seconds. At the turn of the 21st century, cardiac disease has become the leading cause of death in American men and women.
This is where training in CPR becomes in handy. Did you know that around 3/4ths of cardiac arrests happen outside of a health care facility? That means the first responders to a situation are bystanders. Even if you aren't confident in giving rescue breaths and defibrillation, simple chest compressions are enough to make a drastic difference on the victim's outcome.
CPR classes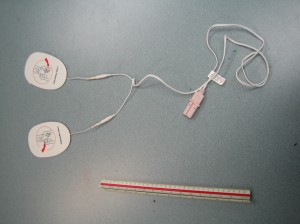 We categorize our classes into: (1) Basic Life Support, (2) Advanced Life Support, and (3) re-certification. Basic courses will teach you basic CPR skills (compression, ventilation, defibrillation) as well as first aid. Advanced courses, only for health care providers, teach medical management of cardiac arrest. Medical management involves the administration of medication and use of medical equipment.
Basic Life Support
Heartsaver CPR – 4 hours (for the general public)
Heartsaver CPR C – 4.5 hours
Basic Life Support for HCPs – 4.5 hours
Advanced Life Support
Advanced Cardiac Life Support (ACLS) – 16 hours, 2 days
Pediatric Advanced Life Support (PALS) – 14 hours, 2 days
Re-certification
Basic Life Support for HCPs re-certification – 4 hours
ACLS re-certification – 5 to 6 hours
PALS re-certification – 6 to 8 hours
All of the programs listed above are certification courses. Upon completion of the training program, we award our trainees with a CPR training certificate for the class. The certificate is valid for two years before it has to be renewed. We advise our trainees to renew before the certificate expires, because expired certification is not accepted for renewal; the program has to be taken again in the case that the credential has expired.