Fact Checked
Considering that Canada is considered as one of the countries that spend the most amount of money from its Gross Domestic Product on healthcare, it comes as a surprise to many that the country also has one of the highest infant mortality rate in comparison to other developed countries which happen to be a very short list. This is why learning infant first aid and CPR should now become a priority not just for new parents, but also for healthcare practitioners especially those who are not really exposed to the neonatal intensive care unit.
How high is the infant mortality rate in Canada?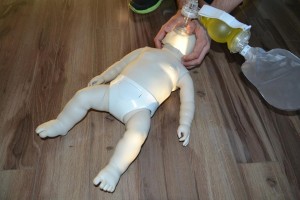 According to the statistics that was released by the Save the Children organization in 2013, Canada has the second highest infant mortality rate in the developed world in which 2.4 children in every 1, 000 births die each year. This number is only a few cases away from the United States which took the top spot with 2.6 deaths in every 1, 000 births. Switzerland came in third with 2.2 deaths in every 1, 000 births. Considering that United Kingdom used to take the third place, this means that infant mortality rate can go down with the right interventions and that a growing population does not necessarily mean that an increasing infant mortality rate is an unavoidable consequence.
What are the causes of the high infant mortality rate?
Many experts attribute the high infant mortality rate of Canada to its poverty rate. According to Statistics Canada, British Columbia has the highest poverty rate which is equivalent to 18.6% while Manitoba comes in second place with 17.3%. This means that there are a lot of parents who cannot afford healthcare costs for their children, including infants. Another isolated cause is technology. Apparently, the latest advancements in medicine, more specifically in childbirth, is a double-edged sword. Experts say that that these advancements paved the way for premature births which is one of the leading causes of infant mortality. Isolation is also a problem for many parents which means that they do not have physical access to proper healthcare facilities.
What can infant first aid and CPR do?
Through infant first aid and CPR training, even those who do not have physical or financial access to healthcare facilities can administer the proper medical intervention to a baby who needs it. Trainees will also be taught how to manage signs of maternal and fetal distress which lessens the likelihood of premature labor for mother through these first aid courses which is why this training is important.