Fact Checked
Overview Of Bronchitis
If you are presently experiencing the common cold or flu and not doing anything about it, bronchitis may soon develop if not treated.
It is an illness where swelling of the airways takes place.
The most known sign of bronchitis is a persistent cough.
To disregard the likelihood of other respiratory infections, find out if you're also experiencing any of the following symptoms of bronchitis.
Cough Accompanied With Mucus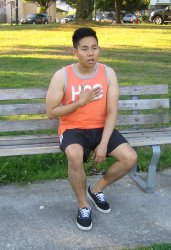 If your cough is insistent for more than 10 days, it could be something more serious than a common cold.
A cough that creates mucus, normally yellow-green, is a sign of severe bronchitis. You might also experience a sore throat.
Chest discomfort
Discomfort in the chest while coughing can result in anxiety and worry.
You might also feel that your chest is blocked, tension and pain in the thorax area due to swelling.
Wheezing 
If you find out you have bronchitis while you're experiencing asthma, you might observe a wheezing sound while breathing.
Breathlessness
Blocked respiratory lining and swelling of the lungs makes breathing problematic. You might suffer from being out of breath, particularly while doing physical activity.
Exhaustion
Due to being out of breath, the level of oxygen in your body might diminish. This will lead to exhaustion and weakness.
Fever
With severe bronchitis, you might experience fever. If your cough is insistent for longer than one month it could develop into chronic bronchitis, where extremely high fever can occur.
Causes Of Bronchitis
The slim mucous lining of the airways starts to become inflamed.
The cells within this lining might discharge fluids as a result of the swelling.
Coughing is a reaction that works to get rid of secretions within the lungs.
Symptoms Of Chronic Bronchitis include:
Constant cough that might produce mucous
Out of breath
Chest pain or anxiety
Related Video Of Chronic Bronchitis
https://www.youtube.com/watch?v=u775bGjJazM
Was this post helpful?
Let us know if you liked the post. That's the only way we can improve.