Fact Checked
Overview Of Diarrhoea
Diarrhoea is a disease that is spread from one person to another due to infection from an organism.
Causes Of Diarrhoea
Usually, diarrhoea is caused from the following: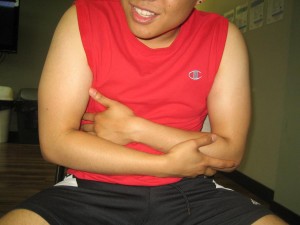 Contamination
Consuming tainted food (food poisoning)
Drinking polluted water
Spreads from a person who is experiencing the condition.
Apart from this there are particular non-infectious disorders that can be causing diarrhoea. These consist of:
Swelling in the lining of the stomach
Irritable bowel syndrome
A pocket forms in the lining of the abdomen and gets infected which is known as Diverticulitis.
Allergic to milk
Allergies to some foods
Some medication
Symptoms Of Diarrhoea
Diarrhoea is a condition where an individual passes three or more soggy or wet stools per day.  It might be accompanied with:
Stomach ache
Feeling weak
Loss of hunger
Nausea
Pain and spasms in the tummy or abdominal area
Severe weight loss (in serious cases)
Treatment Of Diarrhoea
The commonly employed treatment options for diarrhoea include:
Keep Your Body Hydrated
When experiencing diarrhoea one loses a lot of crucial electrolytes from the body extremely fast; dehydration can occur if these electrolytes are not restored effectively.
So, it is a great plan to drink some water which contains electrolytes that you can buy at any chemist.
Avoid Greasy and Curried Foods
These types of foods are tricky to digest and can lead to additional swelling of an already uneasy belly.
Get Adequate Rest
When you have diarrhoea, make sure you get enough rest and avoid going to work or school until better.
Complications Of Diarrhoea
Blood visible in your stools
If the diarrhoea occurs a lot throughout the day
If you are experiencing severe cramps and pain in your stomach
Related Video On Diarrhoea
Was this post helpful?
Let us know if you liked the post. That's the only way we can improve.