Fact Checked
Does your household have an emergency preparedness plan? If so, does it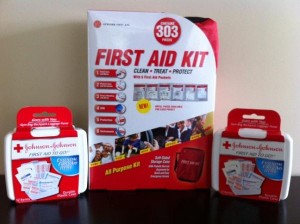 include your pets? If you have pets, be sure to read further and learn how to make a comprehensive emergency contingency plan.
With natural and man-made disasters occurring more frequently, more and more households are now creating their own emergency preparedness plan. People are now aware of the importance of being prepared for such unwanted events. But is your disaster plan comprehensive? Does it include all members of your household? Does it include your pets?
While many families consider pets as part of the household, pets are often left out when planning for emergencies or natural disasters. As a result, there are many pets that are dislocated after disasters. You may have seen dramatic news stories about pets being reunited to their households after a disaster. But this should not happen, in the first place, if households come up with a comprehensive emergency preparedness plan that includes their pets.
When you prepare for disasters such as floods, earthquakes, tornadoes, and severe winter weather, do not forget to include provisions for your pet. As you stock up basic necessities for your family, such as food, water and medicines, you should also prepare a small travelling kit for your canine or feline household member. It does not necessarily have to be as comprehensive as the emergency kit of a child, but the provisions should be good for at least two weeks. Some supplies to include in your pet emergency kit: pet food (canned foods), a first aid kit (with pet-specific medical supplies), clean water, an extra leash or collar, and a blanket. It is also recommended that you stock up a small toy.
Here are other things to include in your emergency preparedness plan:
Designate caregivers and safe places to leave your pets in case of an emergency. Look for nearby places that will accommodate animals, especially in times of disasters – shelters, kennels, relatives or friends. Write them down along with your emergency contact numbers, so you have easy access to this information.
Make sure your pet's identification information is up-to-date. Regularly check collars, tags and badges. Include your pet's medical needs and your contact info should it get lots during

emergency.

Shelter the pet indoors at the first warning of a disaster. In times of disasters, pets can become disoriented, agitated and cause them to wander away from home. At a time of a crisis, with all the other things to think about, you do not want to another trouble with a lost pet.
A disaster preparedness plan should not end with the planning stage. Regularly review your plan and rehearse it often so that you can execute it well when time comes. If you love your pet, you must include them in your emergency planning. You definitely don't want to leave them out locked in the doghouse!