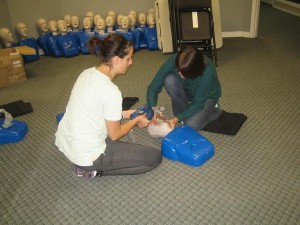 Fort McMurray First Aid offers quality training programs for childcare first aid for cheap and affordable rates. All classes are taught by workplace-approved certified instructors so you're assured of the best training. There are several training facilities throughout Alberta, all equipped with the latest AED trainers, training mannequins, and first aid training kits. Visit the Fort McMurray First Aid website and enroll today!
Fort McMurray First Aid
Hassle-free enrolment
Enrolment can be easily completed through the Fort McMurray First Aid website's registration form. Students can find a complete list of classes, rates, and schedules to make choosing a program or class easier. Other ways to enroll are through e-mails, telephone calls, and in-person during business hours.
Affordable rates
Rates are very affordable, inclusive of all extra expenses such as taxes, certification fees, and training manuals. All fees are paid in full during enrolment so students don't have to worry about tuition while training. Students who drop out are entitled to full refunds of the fees, just as long as a 72-hour notice is given.
St Mark James certification
Before certificates are awarded, a student needs to pass the class. The following are prerequisites before completing a program:
at least 75 percent on the written exam
a good demonstration of skills
complete attendance
The certificates are only valid for three years but are renewable as long as they are still current. Recertification programs are available twice weekly, at least. Childcare first aid recertification is 8-10 hours long. However, some provincial legislation will still require people to retake the entire course (British Columbia).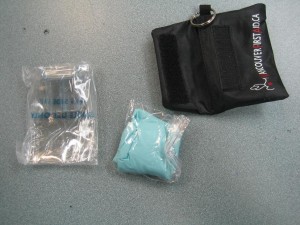 Program
Childcare first aid is a two-day course, 18-20 hours long in total. The course focuses on childhood injuries and illnesses and teaches students basic first aid for children, toddlers, and infants.  The course curriculum is made up of a variety of topics, including the following (but not limited to): wound care, cardiopulmonary resuscitation (CPR), and automated external defibrillation. AEDs are machines that are attached to the chest and supply the heart with needed shock.
To pass a class, a student needs the following:
complete attendance
a good demonstration of skills
at least 75 percent on the written exam
Private training
Big groups of trainees usually request separate private classes but trainees with scheduling problems can opt for private training as well. Instructors can be booked for training at home or for special company events like workshops and conferences. Just send an e-mail or give me a call to inquire about rates and schedules.
Did You Know?
Open Wounds
Color classification
Red wounds are healing wounds that need protection. The skin is starting to heal and seal over the wound. Cleaning must be gentle, with moist dressing used. Change the dressing only when needed. Yellow wounds are infected wounds that need to be cleansed. They usually have yellow, purulent drainage, and foul odor. Wet to dry dressing is used. Black wounds are necrotic, often needing debridement to clean out dead tissue.