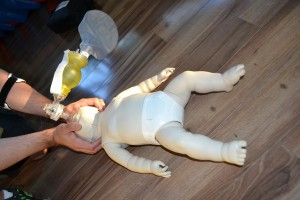 Red Deer First Aid is a training service provider that offers quality training for childcare first aid in Alberta. The program is high quality because all classes are taught by workplace-approved certified instructors. Being a St Mark James training affiliate, Red Deer training is the best compared to other, more expensive providers in the city. Students are taught how to perform infant CPR and first aid for different childhood injuries. The classes are very comprehensive; a full list available on the Red Deer First Aid website.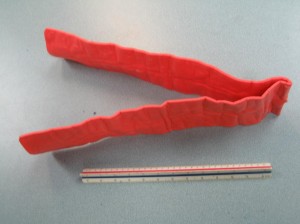 Signing up for childcare first aid
Signing up for a program is very hassle-free with Red Deer First Aid. The registration form on the Red Deer First Aid website is a popular choice among potential trainees because the website also has a complete list of classes, rates, and schedules. E-mails and telephone calls may also be used to enroll, but any calls or e-mails will only be entertained during business hours. In-person enrolment is highly encouraged as well.
Paying the fees
Unlike other providers, Red Deer fees are paid in full during enrolment. This prevents students from worrying about incurring additional fees beyond the listed rates. The full fees include taxes, tuition, certificates, registration fees (with the workplace approved), and training manuals. The deals are a steal!
If a student is unable to complete the childcare first aid program, full refunds are given as long as the Red Deer staff was notified at least 72 hours beforehand.
The childcare first aid program in Red Deer First Aid
The entire childcare first aid program is completed in 2 days, running for 18-20 hours. The curriculum is focused on injuries and health conditions common in children such as asthma, cuts and scrapes, animal bites, and other similar problems. Skill development is a core value of Red Deer First Aid, with a large portion of total class hours practicing first aid and CPR skills.
Cardiopulmonary resuscitation (CPR) is also included in the program, teaching students how to perform CPR on infants, toddlers, and older children, compared with the adult CPR methods. AED training is also included. AEDs are machines that can detect heart rhythms and give the heart an electrical shock.
Students can also sign up for private classes if they are part of a big group. Instructors can even be booked for training at home or for special events like seminars.
Certificates
All students are awarded St Mark James certificate cards upon passing a class. These certificates are only valid for three years but are renewable through a recertification program. Recertification for childcare first aid is 8 hours long, and available at least twice a week at Red Deer.
Did You Know?
Bedsores are caused by prolonged immobility, pressure, and shearing forces/friction on dependent areas of the body, typically the tailbone area. The major risk factor for getting a bedsore is being bedridden and being unable to turn or are not turned adequately and frequently enough. Other factors include:
Chronic illness and overall weakness
Paralysis
Injury/illness that requires bed rest or use of a wheelchair
Period of surgery recovery
Sedation
Low levels of consciousness